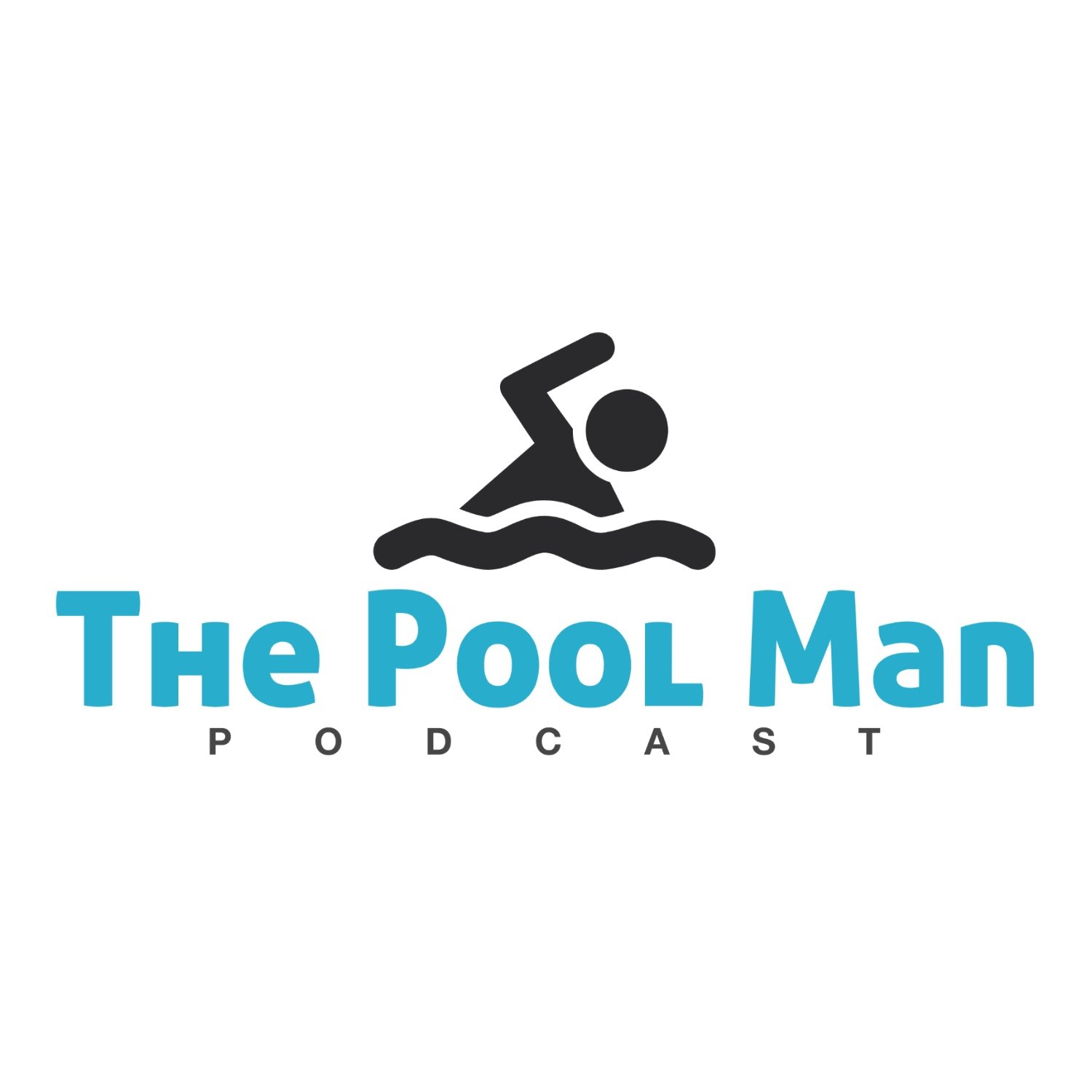 Episode 5 - "The Automatic Pool"
You're listening to episode five of The Pool Man Podcast - "The Automatic Pool" 
This episode was recorded on July 16th, 2018. 
I've designed this podcast to give you all the information you need to keep your pool in tip top condition all year round. The Pool Man Podcast is written and produced by me, and is intended as a guide only. I always recommend that you employ the services of a professional pool technician, should you encounter any problems you are unable to solve yourself.
Welcome to the fifth episode of The Pool Man Podcast. It's great to do this show and get some feedback from you guys. I have an email address thepoolmanpodcast@gmail.com where you can ask me questions about your pool!! Feel free to drop me a line and as always I'll do my best to answer them in the next episode.
I'm happy to say that the numbers of listeners is steadily growing each week, and I'm regularly getting questions in via email as well, so thank you all very much to you for listening to my little podcast and for your support. I hope that you're finding it helpful, and above all enjoyable. 
I hope you can use this podcast as a tool to help you keep your pool in order, because it's always a good idea to know a little bit about how your pool works so you'll have some idea about what to do when problems arise.
Today I'd like to talk about something that pool owners have been wanting since the dawn of time… a fully automatic pool. A pool that requires no maintenance, no chemicals and no cleaning. It sounds great doesn't it, I know I'd like my pool to be like that, and I can't imagine anybody who wouldn't!! 
Unfortunately this type of pool is a myth!! It simply does not exist. 
The dream for me personally is the day when we'll be able to be able to control our pools remotely, with our voice... we're getting there slowly, and the way technology is going, that's possible to do now. 
With the rise of IOT devices like the Google Home, Amazon Echo and Apple's HomeKit with Siri, hopefully it won't be far off when this is common in most homes.
There are already a number of pool products out there that are making small moves in that direction, and whilst we are still a long way away from the myth of the fully automatic pool that people want, we do have some pool automation available today that will make your life a bit easier.
Some of the areas that semi-automation exists are…  
Suction Cleaners and Robots: These are automatic pool cleaners that operate in much the same way as a regular vacuum cleaner works on carpet. The suction-style cleaner uses the pool's filtration equipment to drive a hammer or diaphragm and literally sucks the dirt and dust up through a hose and into the filter. A robot works in a similar way, but is usually plugged into its mown power supply and runs independently of the filtration system, sucking the dirt and dust into an on-board bag or filter cartridge.
Astral Pool Connect 10 and Zodiac Aqualink: These systems are basically a bridge unit that allows remote access via the internet or short range Blutooth to switch devices on or off and to divert water flow via a motorised Jandy valve.
Chlorinators and Dosers: Not a lot of people even equate chlorinators and dosers with automation, but anything that takes a menial task like sanitation and turns it into an automated task definitely qualifies as an automation device, in fact, I know some pool techs who won't take on a new client if the don't already have, or are open to the suggestion that they install some type of automated sanitation device.

 
In the coming weeks I'll be interviewing some of my suppliers regarding these products. I'll have Maytronics Australia, manufacturers of top quality robotic pool cleaners, Zodiac for the Aqualink range of pool automation devices, Astral Pool for their range of Connect 10 automation and connected chlorinators and pumps, and Saltmate for their excellent range of automated chlorinators.
Listener Feedback:
I still have no entries for the Pool Man Podcast jingle competition, but I have had messages from people who are working on it!! Remember that your entry could be the winner so if you're willing, and able, please throw something together and I'll play it on the show. It doesn't have to be serious, I'm looking for something catchy and fun!!
Next up I have an email from Darren over at Bankstown who asks...
Hello There,
I'm in the market for a pool vacuum. Would you recommend a Kreepy Krawley or similar type cleaner, or a pool robot. I don't get a lot of leaves in the pool, but the bottom does get quite dirty with some fine dust.
Thank you, I love the show.
Darren & Melinda Peats
Bankstown NSW
Hi Darren & Melinda, and thanks for your email. The answer to this question depends on a couple of factors, firstly, what type of filer equipment do you have. 
As I've stated in the past, suction cleaners, or the Kreepy Krawley type cleaners you are referring to are connected via a hose to your existing filter system and tend to block up a cartridge filter rather quickly so I certainly would lean towards a robotic cleaner if you're using a cartridge filter. 
A robotic cleaner will work great with both types of filters as they run independent of the filtration system.
The second factor is price, with robotic cleaners they start at over $1000.00 and can go up to more than double that price depending on the features included. 
I have your contact details so I'll give you a buzz regarding prices and we'll work out something suitable. 
Finally, I have one from Mitchell of Moorebank in the south west of Sydney... 
That is a co-incidence, because I have a 12 year old son named Mitchell, and as fate would have it, we also live in Moorebank. The subject is "Sleeping" and the email reads...
Hi Pool man, 
I just wanted to say the parts that I have listened to are very informative but I fall asleep after about two minutes. I have never come across a podcast that can do such an amazing thing like put me to sleep that fast. 
Thanks pool man.
I sense a stitch-up is under way here!! I also sense that Mitchell's allowance may be reduced, or suspended altogether!! Don't be rude Mitchell, as you know, The Pool Man Podcast is an interesting and informative exploration into all things "Swimming Pools"... perhaps one day your podcast will be as successful as mine!!
This production was made by me and should only be used s a guide to keep your swimming pool clean and clear. I always recommend that you employ the services of a professional pool technician should you have any issues you are an able to solve yourself. 
You can email your questions to thepoolmanpodcast@gmail.com and put the word "Question" in the subject field. It just helps me sort through them all a bit more easily. 
So drop me an email and I'll do my best to answer them for you in an upcoming episode. You can also use this email address if you'd like me to come out and have a look at your pool. If it's too far for me personally, I'll be happy to hook you up with a professional pool technician in your area, Australia wide. 
I now have a Facebook page up and running and you can find it over at facebook.com/thepoolmanpodcast, and I'm also up and running with the Pool Man website where you'll find all the show notes for the podcast, info on my business and tips and tricks for you to keep your pool sparkling!! Head over to thepoolmanpodcast.wixsite.com/thepoolman or just search for The Pool Man Podcast in the Apple Podcasts app, Overcast or Stitcher Radio which is available on iOS and Android. You can also find the podcast over at thepoolmanpodcast.podbean.com 
I do ask that after you listen, could you please give me a rating and subscribe so you automatically get the next episode when it becomes available, it also gets my numbers up so I rank a little higher, and that really helps other people find me too, so I thank you very much in advance for that!! 
So stay safe and stay in touch at thepoolmanpodcast@gmail.com
I hope you can join me again for the next episode of The Pool Man Podcast, coming soon to a pod catcher near you.