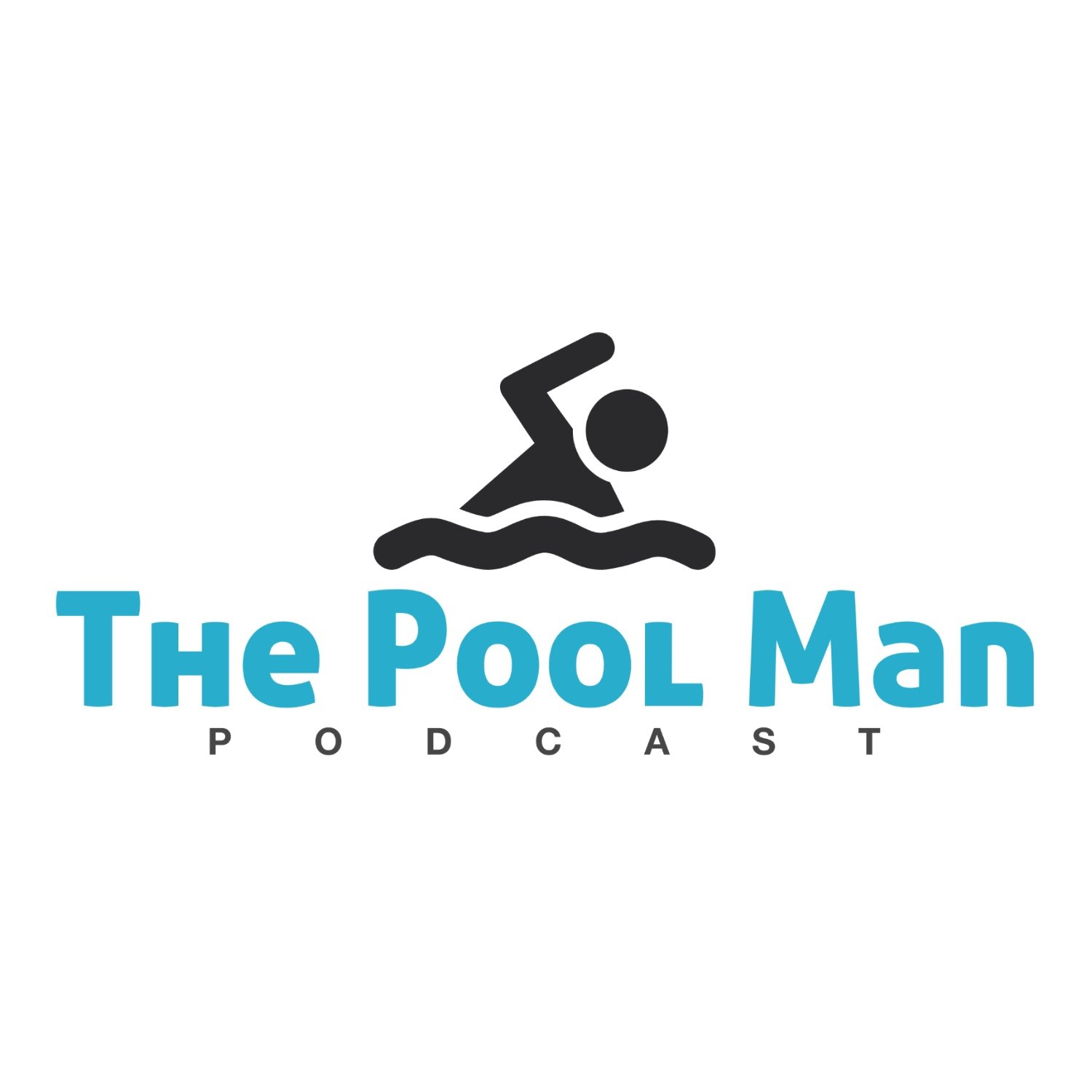 Episode 6 - "2018 Jim's Pool Care Conference Edition"
You're listening to episode six of The Pool Man Podcast - "2018 Jim's Pool Care Conference Edition"
This episode was recorded over August 8th, 9th and 10th, 2018.
I've designed this podcast to give you all the information you need to keep your pool in tip top condition all year round, but occasionally I'll have a special episode to deliver, and this is the first of those special episodes. This one is aimed at the pool owners listening out there, and I certainly hope it will be of some interest to pool technicians as well.
The Pool Man Podcast is written and produced by me, and is intended as a guide only. I always recommend that you employ the services of a professional pool technician, should you encounter any problems you are unable to solve yourself.
Welcome to the sixth episode of The Pool Man Podcast… coming to you from sunny far North Queensland, at the Sheraton Grand Mirage Resort in beautiful Port Douglas.
Now, you always hear about places that people have been... and sometimes they'll throw in a description like "It was great" or "It was beautiful" ...but the Sheraton Mirage is simply stunning!! Every building is surrounded by a massive "Mote-like" pool which opens the whole structure up like a beach. There are private ladder-equipped pool entrances for every ground floor unit and the entire complex looks clean and immaculately kept.
In talking with the staff, I'm told it was built around 30 years ago by the Christopher Skase group and It's only recently been renovated to bring it into the 21st century!! If you're looking for one of those holiday's that you'll remember for years then look no further than the Sheraton Grand Mirage in Port Douglas. It's situated a short 5 minute drive from the town of Port Douglass where you'll find heaps of great cafes, restaurant, pubs and shopping.
So onto the Jim's Pool Care conference for 2018. Every year Brett and Kelli Blair organise a conference for the group where we can interact with each other a bit closer, catch up with old friends from the group and get to know the representatives from our major suppliers over a beer. (Or many beers as the case may be!!)
Conference sessions are filled with information relating to running our business more efficiently, and with more profit. There are lots of round table discussions and introductions of new products from the suppliers and a heap of team building sessions all woven between way too much terrific food and equally great surroundings.
For me the highlights were the team building sessions where our last challenge was amongst us was to assemble or build 10 (Functional) push bikes from your typical K-Mart carton type bike.
They all had names attached and we were a bit unsure what that was all about, but after they were complete it was revealed that they would be donated to 10 disadvantaged children (6 of which arrived to collect them that day!!) and needless to say many of us choked up and shed tears when we saw these little kids smile and ride around the resort on their new bikes.
It was one of the best things I've personally been involved with in my lifetime!!
We also had Kate, a great motivational/keynote speaker who spoke over multiple sessions during the 3 days, and we all took away some great lessons about success and building our businesses.
The conference wrapped up on the last night with the regular gala dinner and awards night "Al-Fresco" by the pool. We got to honour the winners of the awards and there was a lot of genuine matemanship, and a real feeling of being a part of a group.
To my great surprise my own name was called out having won the Sydney South Franchisee of the Year award!! A total shock as I was half way to the toilet at the time, and my wife was checking Facebook!! I certainly wasn't expecting that, but I'm extremely proud be be honoured in that way.
The next section of the podcast was recorded on the suppliers floor area so you'll hear a fair bit of background noise and a lot of background voices.
I went around to each of the suppliers and had a quick minute or two of discussion about who they are and what they had there to show us this year. I was very impressed with many of the products and this year we'll have quite a bit of new high-tech equipment for you pool owners to play with...
The sound quality will not be as good as you're used to but it's more than adequate to get an idea about the products and the suppliers!!
Lee Schatkowski - Daisy Pool Covers and Rollers
Toby Campbell - Maytronics Australia
Gregg Scholten - Zodiac Fluidra
Sarah Barben - AstralPool Fluidra
Anthony Lestani - Sunbather Solar Pool Heating and Covers
Ben Coyne - LaMotte Pacific
David Pearce - Pool Systems
Brett Blair - Jim's Pool Care Australia
Kelli Blair - Jim's Pool Care Australia
There you go ladies and gentlemen... a great range of products available through you local pool care professional!! The one stand-out product for me, the one I was really impressed with was the Astral "Blue Connect Plus" I can see that there's going to be a huge demand for these and I'll certainly be trialing it when I get my hands on one!!
Drop me an email if you're interested in the Blue Connect, Blue Connect Plus, the special Jim's Pool Care branded Maytronics robot, or any of the other products featured in this episode of the podcast, I'm happy to put you in contact with your local pool care professional Australia wide.
Due to the longer version of the podcast there will be no feedback for this episode, but keep the questions rolling in and I'll try to get to them all in the next episode. The same with the Pool Man Podcast jingle competition, keep the entries rolling in and I'll play the first contestant's entry very soon. Remember I'm looking for something catchy, but not too serious!! Have fun with it and get your entry in and you could have your song become the official jingle for the Pool Man Podcast!!
This production was made by me and should only be used s a guide to keep your swimming pool clean and clear. I always recommend that you employ the services of a professional pool technician should you have any issues you are an able to solve yourself.
You can email your questions to thepoolmanpodcast@gmail.com and put the word "Question" in the subject field. It just helps me sort through them all a bit more easily.
So drop me an email and I'll do my best to answer them for you in an upcoming episode. You can also use this email address if you'd like me to come out and have a look at your pool. If it's too far for me personally, I'll be happy to hook you up with a professional pool technician in your area, Australia wide.
I now have a Facebook page up and running and you can find it over at facebook.com/thepoolmanpodcast, and I'm also up and running with the Pool Man website where you'll find all the show notes for the podcast, info on my business and tips and tricks for you to keep your pool sparkling!! Head over to thepoolmanpodcast.wixsite.com/thepoolman or just search for The Pool Man Podcast in the Apple Podcasts app, Overcast or Stitcher Radio which is available on iOS and Android. You can also find the podcast over at thepoolmanpodcast.podbean.com
I do ask that after you listen, could you please give me a rating and subscribe so you automatically get the next episode when it becomes available, it also gets my numbers up so I rank a little higher, and that really helps other people find me too, so I thank you very much in advance for that!!
So stay safe and stay in touch at thepoolmanpodcast@gmail.com
I hope you can join me again for the next episode of The Pool Man Podcast, coming soon to a pod catcher near you.