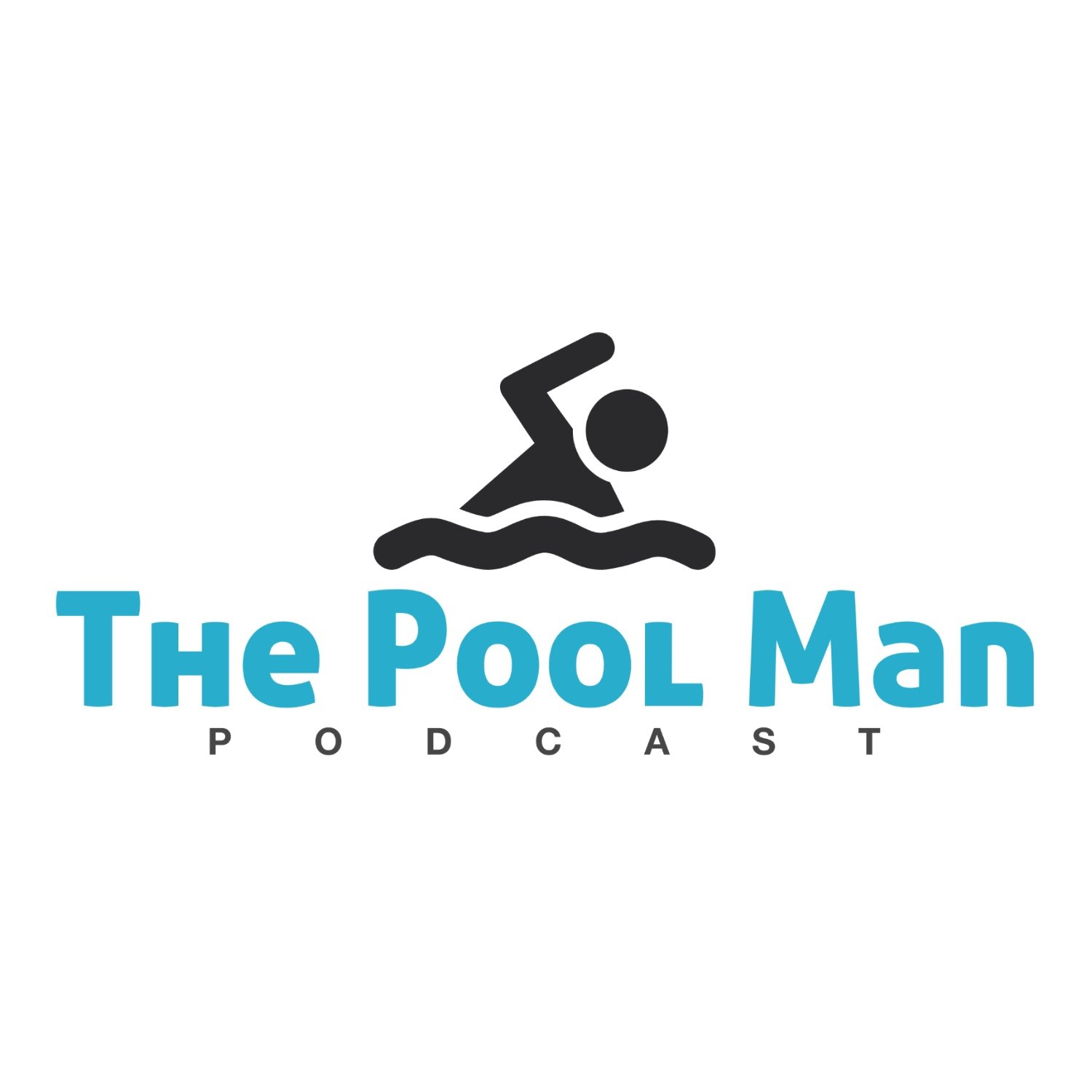 Episode 7 - "Blue Connect Plus Product  Review"
You're listening to episode seven of The Pool Man Podcast - "Blue Connect Plus Product Review" 
 This episode was recorded over October 12th, 2018. 
I've designed this podcast to give you all the information you need to keep your pool in tip top condition all year round, but occasionally I'll have a special episode to deliver, and this is another one of those special episodes, my first product review. 
This product is aimed at the both the pool owners listening out there, and it will definitely be of interest to pool technicians as well, because this product is designed to make life easier for both of them. 
The Pool Man Podcast is written and produced by me, and is intended as a guide only. I always recommend that you employ the services of a professional pool technician, should you encounter any problems you are unable to solve yourself.
Welcome to the seventh episode of The Pool Man Podcast. Today I'll be going into depth with my product review of the Blue Connect Plus smart pool analyser by Riott Labs in Spain, and distributed here by Fluidra through their subsidiary company Astral Pool Australia. 
I've had a very good relationship with Astral Pool over the years, and they rewarded me by setting up one of their branches smack bang in my suburb!! 
This is very handy for pumps, chlorinators, filters, plumbing supplies, chemicals and other bits and pieces that I need quickly. It also gives me the advantage of being able to carry less stock on hand, and that helps keep my costs down. 
As a group we also enjoy the buying power of 100 franchisees Australia wide and we are rewarded with much better pricing. 
Astral introduced me to this product, The Blue Connect Plus, recently at our 2018 conference in Port Douglass.
So, what is the Blue Connect Plus and why do I need one in my pool? Well, in a nutshell, the Blue Connect Plus is a smart pool water analyser that alerts me via a smart phone app of any changes in the pool water chemistry. 
The unit keeps a constant eye on 4 major levels:
Temperature
PH
ORP(Chlorine Level) 
Salinity(Salt & Conductivity)
Working in the pool industry I sometimes don't get the time to give my pool all the love that it needs so this device allows me to stay up to date with the major chemical levels at a glance, and make any required adjustments before they become a major problem.
The Blue Connect Plus arrived in an outer carton, and inside the packaging looked very professional, almost Apple-Like in it's presentation with a very heavy gauge and great quality cardboard box inside an attractive outer sleeve.
Inside is the Blue Connect Plus unit in it's shipping stand/cap, the instruction manual, the usage cap, the mounting saddle and a short length of white thin gauge rope. 
The first instruction is to download the Connect Plus smartphone App from either the Apple App Store for iPhone or the Google Play store for Android.
From there the setup is a breeze!! The App steps you through the process quickly and easily from account creation to activation and entering the details for your individual pool. 
To activate the Blue Connect Plus unit you scan the barcode into the app with the phone's camera, then simply rotate the unit it to the correct orientation and give it a quick shake forward and you'll hear two short beeps to confirm activation.
Next you unscrew the shipping cap/stand and push on the usage cap. This is a firm rubber cap which protects the delicate sensors and probes from damage, but also lets the water in so it can be tested.
You have three options as to where you can place the unit. The Blue Connect Plus package contains a black mounting saddle for 50mm PVC pipe should you want to plumb it in-line in a plant room, you can attach the rope and tie it in place inside the filter box, or you can (As I have done) just let it float around in the water.
You can take as many BluTooth readings as you want throughout the day, and the unit has its own (Free) permanent internet connection where it uploads around 20 tests per day this are instantly available to you through the app, SMS or via email. All these alerts can be customised in the settings.
There are multiple professional looking graphs which are also fully customisable by hour, day, week, month and year. You can also drill down into the graphs and keep a full record of the pool chemistry, trends and keep a very close eye on the condition of the pool. 
The app also makes suggestions as to the required chemicals should the readings go outside the recommended parameters.
Also included with the Blue Connect Plus edition is your subscription to virtualpoolcare.io and from here you can grant access to your pool professional so they can keep an eye on the pool for you 24 hours a day via their web portal!! 
The warranty on the unit is 2 years and that covers the battery and probe as well. Probes and batteries are readily available and should be replaced at around the 2 year mark. 
The Blue Connect Plus retails for $599.00 and there is a scaled down version called the Blue Connect which only performs up to two tests per day and does not include the virtualpoolcare.io subscription, the mounting saddle or the Connect Plus App. It instead uses the standard Connect App which is limited in functionality and options. 
The standard Blue Connect package retails for $449.00
For my money the Blue connect Plus is certainly the way to go with many more features and much more customisable content. In my opinion it's well worth the extra $150.00 over the standard unit. 
Great for the home owner who wants a bit more control over their pool and even better if they want to share the real-time readings with their pool professional and let them do the monitoring!!
I personally use a Blue Connect Plus in my pool and I have one in a strata customer's pool. This allows me to provide real-time monitoring to the residents and if the PH or chlorine levels begin to go outside the set-points I will know immediately and I'm able to make the required adjustments before the levels go out of control. 
Drop me an email if you're interested in the Blue Connect, Blue Connect Plus, or any of the other products featured in the conference edition episode of the podcast, I'm happy to put you in contact with your local pool care professional Australia wide.
Feedback for this episode, I have a couple of emails for this episode sitting in my mailbox, so first off from Eric in Coffs Harbour who asks…
Hi Todd, 
Thanks for the show, there's not many pool guys out there doing podcasts, especially one based here in Australia!! I have a 50 000 litre pool with a Zodiac Tri chlorinator running on salt water and we also have solar heating. I have the timer set at 8 hours daily but I find that as the weather gets cooler coming into winter, we tend to get red, sore eyes when we swim. I was wondering if it's possible that the chlorine level is too high, actually, can you have too much chlorine? A friend of mine told me that you can't… is this true?
Thanks for everything, Eric (Coffs Harbour)
G'day Eric, yes, absolutely you can have too much chlorine in your pool. The recommended level is around 4ppm in summer, and 2ppm in the cooler months. 
With your setup this can be easily adjusted through the main menu, so you want to cut the run time at least in half during winter as the cold weather tends to preserve the chlorine level. Try that first and see how it goes. If you take a sample into your local pool store they'll give it a test, or better yet, call a pool professional to come out and investigate.
Next is David from Ipswich in Queensland who writes…
Hello Guys,
I have a Poolrite SQI series pump and after I emptied the leaf basket in the pump it will no longer pump water.
I've tried tightening the thumb screws but nothing I've tried is working.
Is the pump faulty? It sounds normal when I turn it on but it's just not pumping any water!!
Best Regards David (Ipswich)
Hi David,
This is a common problem with this family of pumps. I would almost bet that the O-ring has come out of the little channel under the lid. This type of pump has a square lid that slots into a groove and the front of the lid is held in place with two thumb screws, but when you take the lid off the O-ring can stick to the lid and pull out effectively breaking the seal. Try some silicon grease and reseat the O-ring and it should start back up again. Let me know how you go with that one David!!
That's about all we have this episode, but keep the questions rolling in and I'll try to get to them all in the next episode. 
The same with the Pool Man Podcast jingle competition, keep the entries coming and I'll play the first contestant's entry very soon. Remember I'm looking for something catchy, but not too serious!! Have fun with it and get your entry in and you could have your song become the official jingle for the Pool Man Podcast!!
This production was made by me and should only be used s a guide to keep your swimming pool clean and clear. I always recommend that you employ the services of a professional pool technician should you have any issues you are an able to solve yourself. 
You can email your questions to thepoolmanpodcast@gmail.com and put the word "Question" in the subject field. It just helps me sort through them all a bit more easily. 
So drop me an email and I'll do my best to answer them for you in an upcoming episode. You can also use this email address if you'd like me to come out and have a look at your pool. If it's too far for me personally, I'll be happy to hook you up with a professional pool technician in your area, Australia wide. 
I now have a Facebook page up and running and you can find it over at facebook.com/thepoolmanpodcast, and I'm also up and running with the Pool Man website where you'll find all the show notes for the podcast, info on my business and tips and tricks for you to keep your pool sparkling!!
Head over to thepoolmanpodcast.wixsite.com/thepoolman or just search for The Pool Man Podcast in the Apple Podcasts app, Overcast or Stitcher Radio which is available on iOS and Android. You can also find the podcast over at thepoolmanpodcast.podbean.com 
I do ask that after you listen, could you please give me a rating and subscribe so you automatically get the next episode when it becomes available, it also gets my numbers up so I rank a little higher, and that really helps other people find me too, so I thank you very much in advance for that!! 
So stay safe and stay in touch at thepoolmanpodcast@gmail.com
I hope you can join me again for the next episode of The Pool Man Podcast, coming soon to a pod catcher near you.